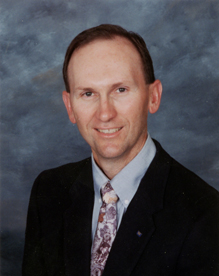 Experience
I have been selling and managing residential real estate since 1979. I specialize in the Friendly Hills and Whittwood area of Whittier as this is home to myself and my family. I am a licensed real estate broker with Prudential Real Estate with a Certified Residential Specialist designation (CRS). I also have an extensive background in probate sales and apartment building sales in the Whittier area.
Professional Designations and Honors
I believe that one of the benefits I offer to clients is that education and working knowledge is critical in a changing environment. That is why I have obtained one of real estate's most prestigious professional designations: CRS. This nationally recognized designation is held by only 2% of all Realtors nationwide. It is a recognition gained only after a rigorous course of study and demonstrated experience based upon sales volume. I have also been honored to have been the 1994 president of the Whittier Board of Realtors.
Personal Information
I have called Whittier home since 1957 having seen the many changes and growth and know it like only a long-time resident can. I graduated from Whittier High School in 1975 and Whittier College in 1979 with a degree in Business. Of recent years my children have attended the high scoring schools of East Whittier, Lowell Joint, St. Bruno's and La Serna High School. My first and only wife, Rosemary, is a teacher in the acclaimed Lowell Joint School district.
I have enjoyed being a member and actively involved in the Whittier Chamber of Commerce and Murphy Ranch Little League for many years, serving in various capacities.
Memberships
I hold membership in the Pacific West Association of REALTORS®, the California Association of REALTORS® and the National Association of REALTORS®. All of these associations uphold a strict code of ethics and ensure that their members are up to date on the latest marketing techniques and legislation affecting real estate. Dedicated to improving the real estate profession and protecting the rights of homeowners.
Professional Philosophy
Being that Whittier is still a "small town" in many instances, I have been fortunate to know many of the leaders in business, medicine, education and law. I always found that these leaders in their chosen field have a similar motto, "Treat clients fairly, honestly, respectfully and with empathy and you will have more business than you could ever imagine." We all want to do the best for our families; so when it comes to real estate matters, I would be honored to help your family.